Dee Begley: I want to show Combate Global that I am a rising star in the promotion.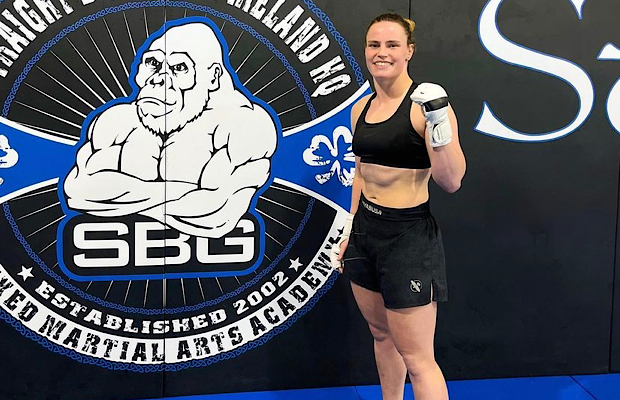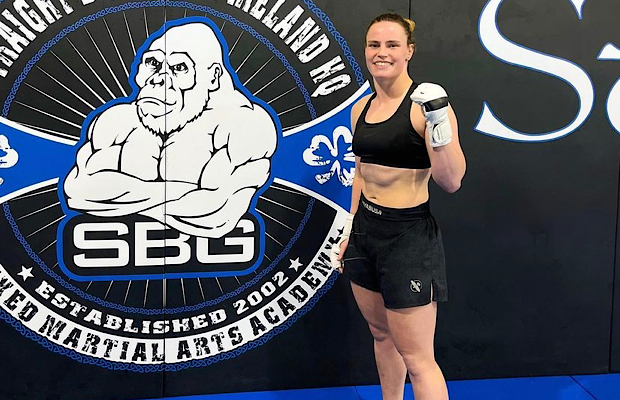 This Friday night, Dee Begley will become the first Irish woman to set foot inside the Combate Global cage. The SBGHQ standout will follow in the footsteps of her teammate Frans Mlambo and SBG Cork featherweight Pa Lehane who have already made waves in the American based promotion.

After making her professional debut in 2019, the Corkonian has only had the opportunity to compete twice. Begley expressed that period was a frustrating time, not being able to fight. The flyweight remained active in the gym with her training and she stated that she is ready to take this opportunity with Combate that has come her way.
"Not being able to compete, has been incredibly frustrating," said Begley. However, these past two years where I have been training consistently and that has made me very confident in my abilities. My coaches & teammates in SBG have helped make me a better fighter and now it's just a case of showing that on June 10th."
"It such a great opportunity for me to fight for Combate Global, they have a lot of eyes on each broadcast and they have a lot of shows scheduled this year, it's a great place to be for me because I want to be as active as possible."
Begley, who trains under John Kavanagh and Dave Roach started competing in kickboxing at the age of seven and competed in her first kickboxing world championships in 2010. The SBGHQ flyweight went on to represent Ireland numerous times at WAKO level.
When Begley made the move to Mixed Martial Arts in 2017, it wasn't long before she was flew the tricolour flag for Ireland when she was selected to compete at the IMMAF's. In 2018, Begley picked up a bronze medal in the IMMAF World Championships and the 27-year old is confident that her success will translate into the professional ranks.
"I was able to represent my country and medal at both WAKO and IMMAF events, I take great pride in that," said Begley. I trained with, and fought against some great fighters that pushed me to my limits. Ideally, with more success, I believe my past experience both at Kickboxing and MMA have shaped me into a highly skilled, well rounded fighter."
Chantel Coates challenges Begley in the flyweight division on Friday, June 10 in Miami, Florida. Coates trains out of Glory MMA in Kansas under James Krause, she is coming off a brief spell on the latest season of The Ultimate Fighter. Like Begley, Coates comes from a striking background and Begley is keen to showcase her skills and hope to make a splash in the flyweight division.
"I can't wait to fight on June 10th, I hope in the future they will look at doing a tournament with the 125lb division as I really would enjoy competing in that. I am really looking forward to getting in the cage with Chantel, I think it's going to be an exciting fight.

"Chantel is powerful so I can see her trying to get a quick finish. I think Chantelle will come out quite fiery in the first. I'll deal with that when it comes and find a finish whether it's on the feet or via submission."
"I am concentrating on winning this fight and not looking too far into the future. I want to show Combate that I really am a rising star in the promotion."