Bellator 285 Prelim Fight to Watch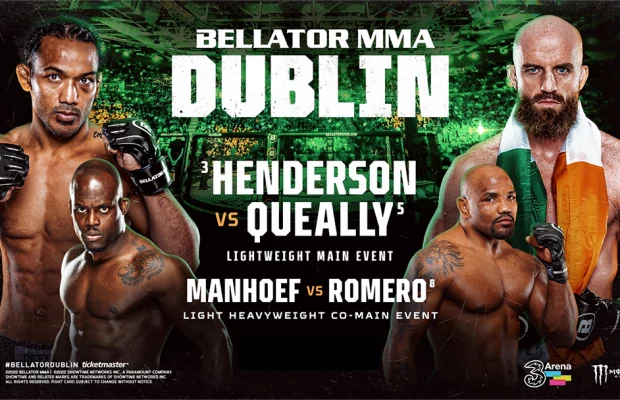 On Friday, September 23, Bellator will return to Dublin for the second time this year with a stacked card. Peter Queally squares off with Benson Henderson in Main Event, Queally's second consecutive headline spot. The co-main event sees Yoel Romero make an appearance in a clash with Melvin Manhoef.
Elsewhere, Irish fighters fill the majority of the card, which on paper, looks like one of the strongest cards the 3Arena may see. Focusing on the prelims there are plenty of standout fights, but my fight to watch is the one between Asael Adjoudj and Jordan Barton.
Adjoudj (3-1) is a highly touted prospect fighting out of SBG Ireland, riding a three-fight win streak. Adjoudj is a decorated striker with multiple titles in K1 from his amateur days, and back in 2018, John Kavanagh said he was "one of the best strikers I've ever". At that stage, Adjoudj had already made the switch to MMA and represented France at two IMMAF events, taking European junior lightweight bronze in 2019.
His pro career didn't get off to the best of starts, but he has been on a tear since. Competing in both Bellator and UAE Warriors, the Frenchman has managed two finishes and a decision win since.
Across from him is a man no stranger to the 3Arena. Jordan Barton was on course to victory in his last visit to Dublin but was submitted by Ciaran Clarke in the final minute of the fight. The Manchester Top Team fighter bounced back from that by handing Fabacary Diatta the first loss of his career.
Barton replaced Adam Gustab in this match-up and is probably Adoudj's toughest test to date. His striking was sharp in the Clarke fight, and he was active when the fight went to the ground and found himself having some success in the grappling too.
If this fight stays standing, fans are in for a treat. Barton's boxing is crisp with plenty of power, and he can pick his shots well, especially when he closes the distance. Adjoudj's kicks are like lightning and could be a big difference when at range, especially him being the taller of the two with a slight reach advantage. On the ground, both have looked good and have been aggressive. If one is unable to get the advantage in the striking department, this could be where the fight is won.
Regardless of where the fight ends up, it will likely be high-paced action throughout. Both men are looking to make a name for themselves in the promotion and have a big opportunity to showcase themselves at Bellator 285.