Cage Ring Championship 3 – Full Card and Schedule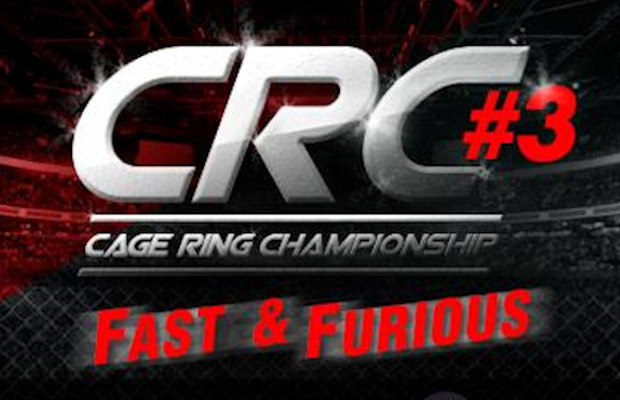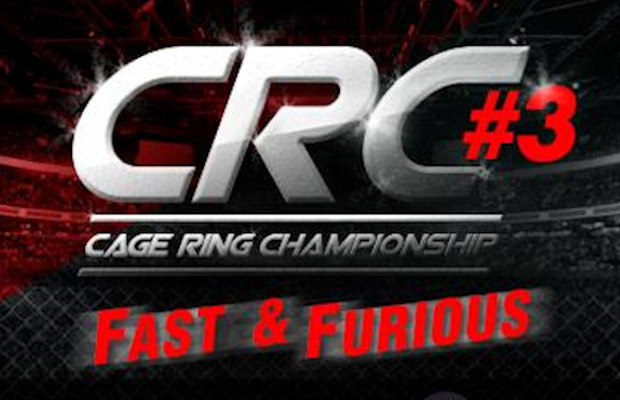 Cage Ring Championship will host their 3rd event this Sunday evening 11th December 2016 at The Airside Arena in Swords, Dublin.
Doors open at 5pm and the first fight is due to start at 6pm.
The card will feature MMA, K-1 rules kickboxing bouts and ADCC rules grappling.
Here is the full card:
Pro Main card:
22) Main Event  95kg+Pro K-1 HW Title  3x3min
*Lukasz Parobiec (Masac Gym Newcastle England) vs Daragh Kennedy (Kokoro Gym Dublin)
21) Co.Main Event 78kg  Pro K-1 Title 3x3min
*Daniel Kolasiński (Palestra Warszawa) vs Damian Darker (Elite KB)
20) 86kg Pro ADCC Super Fight  1rd x 10min
Sebastian Kozok (Ferociyt MMA & Fitness) vs Cathal Pendred (SBGi)
19) 75kg Pro K-1  3×3
Jerzy "JURAS" Wroński (Palestra Warszawa) vs Gergo"Snajper" Bodis (Ryoshin Team)
18) 67kg Semi Pro Boxing Fight 3×3
Dawid Wogan Jr.(Fantom Team Dublin)  vs Jeanderson "The Jungle" Castro (Jai Sua Muay Thai Greystones)
UNDER CARD:
BREAK 20/30 min. !!!
K-1 & Submission fight card
17) 66kg K-1 AM Title Fight  3x2min
*Andrei Jentimir(Naas Kickboxing ) vs Salomon King Simon (Compound Martial Arst/ Team Ryano)
16) 75kg K-1 AM Title Fight  3x2min
*Martin McDonnell (Fantom Team Dublin)  vs David Ola (Compound Martial Arst/ Team Ryano)
15) 80kg ADCC Submission Fight  1rd x 5min
Ramunas Venslovas (NUIM MMA Maynooth) vs Rafał Pietka (Berserkers Team Ireland)
14) 85kg ADCC Submission Fight – 1rd x 5min
Konrad Iwanowski (Fantom Team Dublin) vs Leandro Messias (Arena Fight Fitness)
13) 82kg ADCC Submission Fight – 1rd x 5min
Adrian Elbert (Husaria Fight Team Naas ) vs Ian Coughlan (JS/BJJ)
12) 55kg K-1 AM Fight  3x2min
Julia Górka (Fantom Team Dublin) vs Andreea Zamfir (309 Phuang Malai Muay Thai)
11) 78kg K-1 AM Fight  3x2min
Sean Murtagh (Relentless Muay Thai/K1) vs Colin O'Neill (Compound Martial Arst/ Team Ryano)
10) 68kg K-1 AM Fight 3x2min
Paddy Kane (Fantom Team Dublin) vs Gerry McCormick (SBGi)
CRC#3 MMA CARD:
8) MMA Light Heavyweight Fight  3x3min
Cathal Manning (Point blank Submission Galway) vs Mikolaj Ziolko (Shaolin MMA & FightMan Team Poland)
7) MMA Lightweight Fight  3x3min
Paweł Polityło (Fantom Team Dublin) vs Ronan Manning (Muskerry Judo/Sambo)
6) MMA Middleweight Fight  3x3min
Tomek Ostrowski (Malahide MMA) vs Tadhg Linnane (Shaolin MMA Galway)
5) MMA Lightweight Fight  3x3min
Dawid Milewski (Point Blank Submission) vs Nikolay Grozdev (SBGi)
4) MMA Lightweight Fight  3x3min
Szymon Kozak (Fantom Team Dublin) vs Padraig Hannon (Shaolin MMA Galway)
3) MMA Welterweight Fight  3x3min
Michael Pendregast (Spirit MMA) vs Jack Hamill (SBGi)
2) MMA Lightweight Fight 3x3min
Szczepan Ziółkowski (MMA Nenagh Warriors) vs Daniel Bane (Living I)
1) MMA Bantamweight Fight  3x3min
Krystian Feist (Ferocity MMA & Fitness) vs Karl McConway (Shaolin MMA Galway)